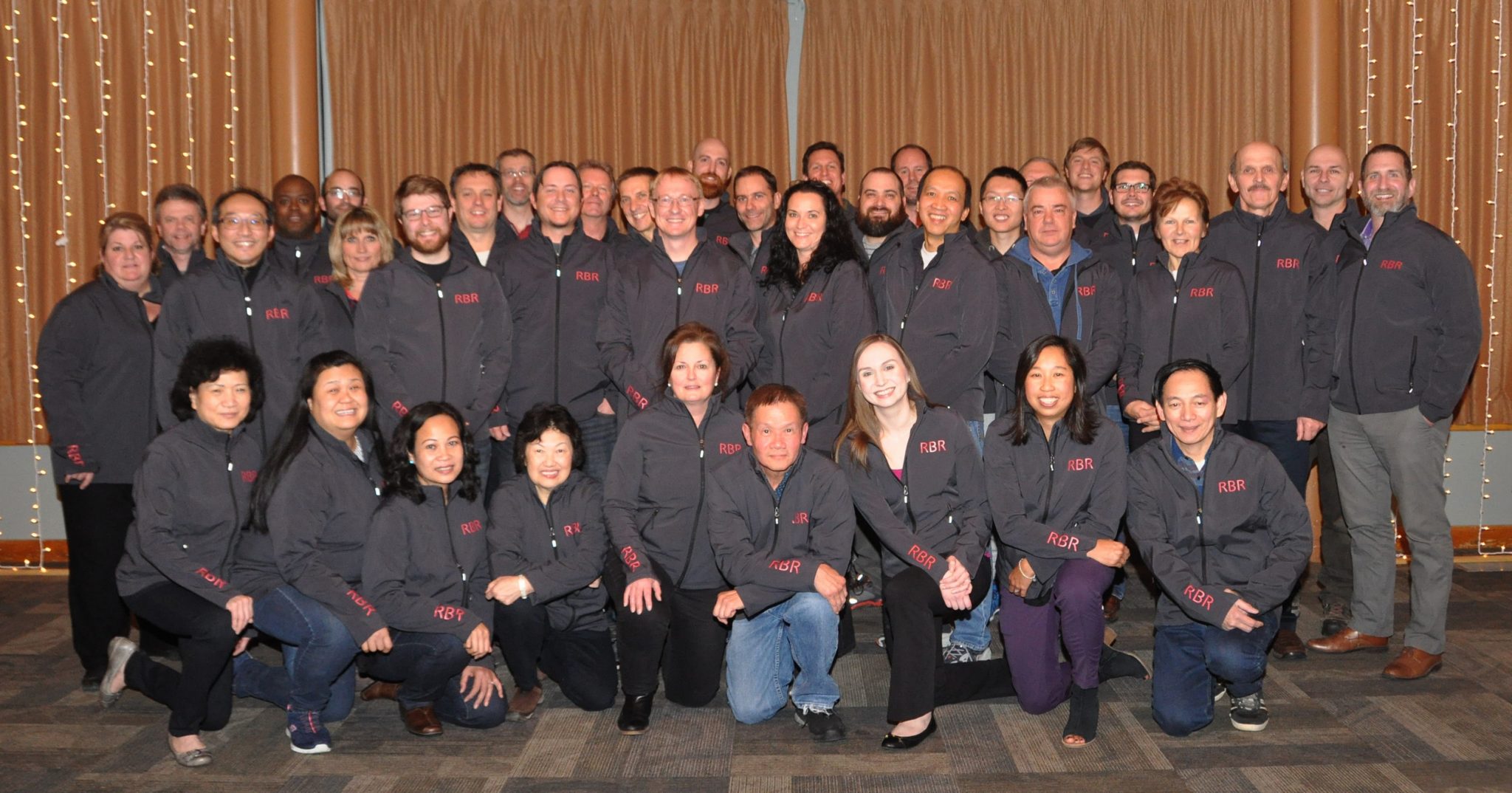 At RBR, we believe that our employees are our most valuable asset. In fact, we attribute our success as a company in part to our ability to recruit, hire, and maintain a skilled and productive work force.
RBR invests considerable effort into research and development, which is carried out in collaboration with customers to ensure that the instruments produced are precisely what the customer wants and can afford. RBR is a global leader in oceanographic instrumentation, providing competitive and innovative products to scientists and researchers worldwide.
Come join our team and help measure the blue planet!
Contact HR
RBR was recently honoured at the Best Ottawa Business awards with a 2016 Best Business trophy. The creative folks at Waterbridge Media put together this quick video about the company and our future. Take a look and then check out our open positions.
RBR endeavours to make our site accessible to any and all users. If you need assistance completing the application process, please contact us at +1 613-599-8900 x266 or at [email protected] This contact information is for accommodation requests only and cannot be used to inquire about the status of applications.
Don't see an open position that fits?
We're always looking for talented people, so feel free to send us your resume. If your background and experience suits our needs, a member of our team will be in touch. We look forward to hearing from you!
Contact HR
Are you a scientist or engineer that wants to do more? Do you want to get involved with more innovative projects? Do you want to travel to more conferences, visit really cool labs and connect with great people? Do you want to throw really accurate and valuable equipment into the ocean, out of a plane, or strapped to the back of a robot – perhaps never to be seen again? Do you want to have a fun career while doing meaningful work to make a difference to people and the planet?
RBR creates instruments to measure the blue planet. From the ocean abyss to the polar ice cap, our sensors track water parameters such as temperature, depth, salinity, dissolved gases, pH, and many others. Leading scientists and engineers from around the world are using RBR equipment to answer important environmental questions and RBR equipment is enabling them to develop innovative measurement solutions that are deployed in the surf zone, mounted on underwater drones, dropped out of planes, towed behind boats, and sent to the bottom of the deep, dark ocean. Our customers are creative, outstanding, and growing quickly.
We are seeking a creative and outstanding Technical Sales Manager to support our customers and continue to fuel our rapid growth. You will be joining a great team of respected technical sales and engineering professionals in this fantastic opportunity for personal and professional growth, and to make a difference to the future of our world. Come join us!
Key Responsibilities:
Executes the full technical sales cycle, including:

– Prospecting new business opportunities
– Setting up and managing customer meetings
– Responding to customer inquiries
– Presenting unique, competitive capabilities of relevant instrumentation
– Writing basic quotations as well as complex proposals
– Following up all communications

Engage in collaborative projects with customers and present results at technical conferences
Develop and host technical workshops for academic and commercial customers
Travel approximately one week each month to customer meetings, conferences and workshops
Qualifications:
Undergraduate or graduate degree in oceanography, marine science, engineering or related field

Three years relevant scientific research, engineering, or technical sales experience in North America
Experience collecting and analyzing ocean science data
Energetic personality and confidence when approaching new people and organizations to forge new relationships
Confident public speaking, demonstrated technical writing, and ability to develop and present information in a clear and compelling manner
Motivated self-starter with drive to pursue new areas and gain understanding
Integrity and ethical approach in decision-making, communications, and actions
Excellent command of the English language (oral and written)
Must demonstrate "Sales DNA" is in your blood
To apply, please prepare a cover letter that references RBR, how you are uniquely qualified for this role, and what you would contribute to our team. We offer competitive salaries, generous holidays, a comprehensive health plan, a private RSP fund with matching contributions, and a very flexible work environment.
Apply Now
Quality Assurance Manager
Are you looking to expand your career, improve RBR's quality, and help save the world… all in a day's work?
What does RBR do?
RBR creates instruments to measure the blue planet. From the ocean abyss to the polar ice cap, our sensors track water parameters – temperature, depth, salinity, dissolved gases, pH, and many others. With design and manufacturing centrally located in Ottawa, our team works in a fast-paced, dynamic atmosphere to serve customers from all corners of the globe.
Integrating our products with third-party and first-party platforms (Argo floats, autonomous surface vessels, wire guided profilers, gliders, etc.) is becoming increasingly important for RBR. You will have the opportunity as part of our team to collaborate with oceanographic scientists during the development and evaluation of these integrations.
RBR is looking for a Quality Assurance Manager to join our dynamic and creative team. You will be a key player in ensuring our products and services meet established quality standards, which ultimately ensures the success of our customers. The Quality Assurance Manager will be involved in developing and maintaining RBR's quality management system and in driving continuous improvement across our organization to meet our evolving business requirements.
As the Quality Assurance Manager, you will be responsible for the following:
Developing and administering the company's Quality Management System.

Leading continuous improvement initiatives across the organization.
Partnering with Supply Chain Management to monitor performance of current suppliers, qualify new ones, and support driving supplier corrective actions.
Working with production, SCM, engineering & service teams to develop and monitor KPIs to assess performance and guide continuous improvement efforts.
Developing and implementing standards for inspection, testing and evaluation.
Developing and implementing procedures for disposition of discrepant material and devise methods to assess cost and responsibility.
Directing workers engaged in measuring and testing product and recording data concerning product, material or process quality and reliability.
Creating training material and train various teams & personnel on quality control activities.
Supporting sales and service teams with customer interfaces as necessary on quality related issues.
Assuring data availability and integrity for all quality related data. Consolidating and reporting quality results.
Consolidating and reporting quality results.
If this excites you and you have the following combination of skills and experience, we want to hear from you!
Bachelor's degree in Engineering or related sciences.

Minimum of 5 years of experience as a Quality Manager preferably in a high-tech manufacturing environment.
Experience designing & implementing a QMS with ISO 9001 and/or ISO/IEC 17025 compliance and certification.
Experience writing policies and procedures related to QA/QC, NCRs, CAPAs and continuous improvement and training staff on these.
Competence interpreting engineering and other technical data (e.g. drawings, schematics, assembly process documents, product specifications).
Familiar with PCB/PCBA design (DFQ/DFM), manufacturing (IPC-610) and board level testing and associated failure modes.
Experience in a Lean manufacturing environment.
Solid experience working with machined and injection moulded parts as well as engineering polymers and pressure vessels.
Strong computer literacy & experience using JIRA & Confluence an asset.
You have strong social and negotiation skills.
You have the ability to adjust priorities and handle time wisely in a fast-paced environment.
As part of your application, we ask that you please prepare a cover letter that references RBR and why you feel you'd be a fit with us. We offer competitive salaries, generous holidays, a comprehensive health plan, a private RSP fund with matching contributions, and a very flexible work environment.
You'll have a great set of colleagues and the chance to make a difference to the future of the globe – come join us!
Apply Now