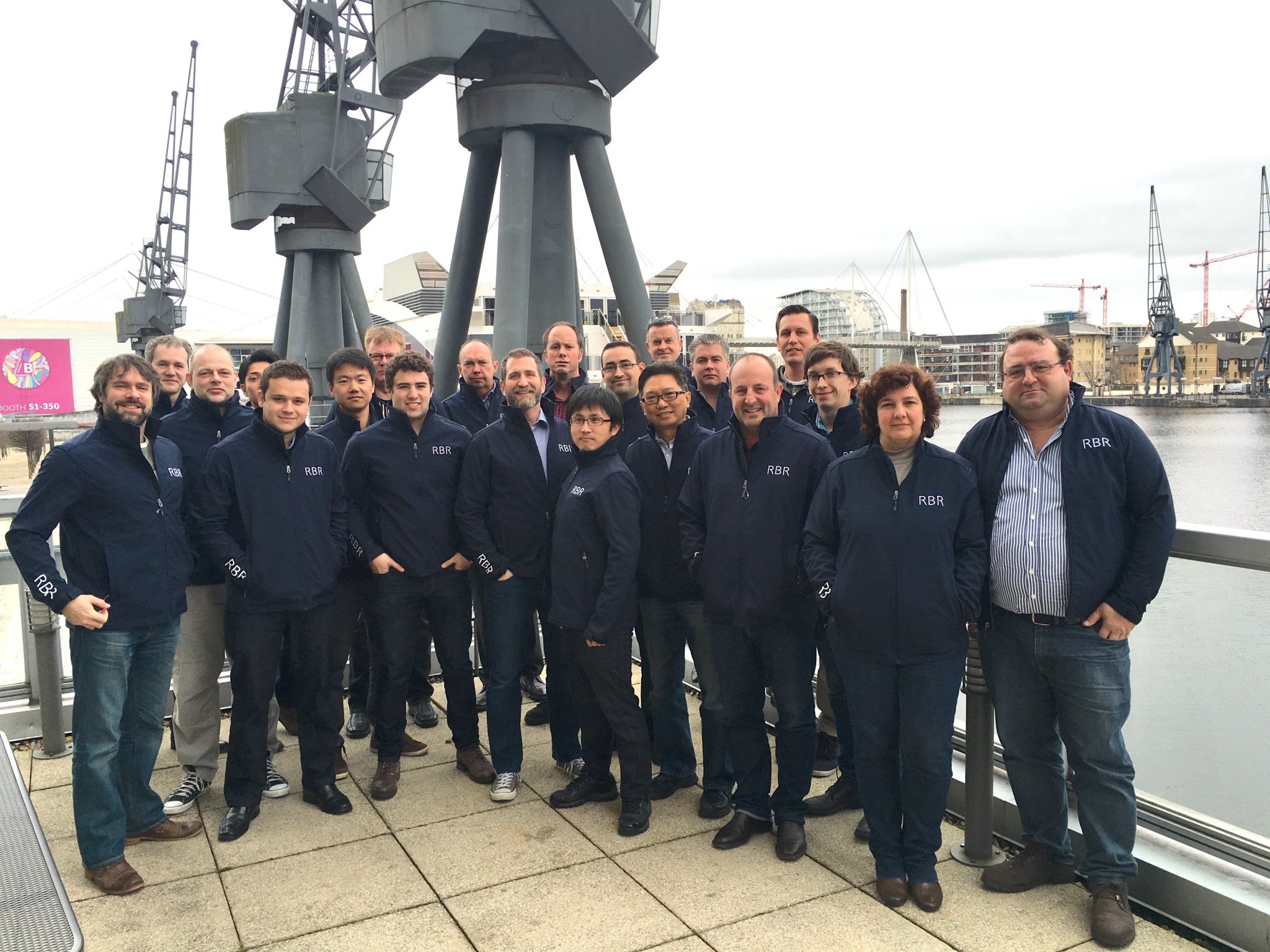 At RBR, we believe that our employees are our most valuable asset. In fact, we attribute our success as a company in part to our ability to recruit, hire, and maintain a skilled and productive work force.
RBR invests considerable effort into research and development, which is carried out in collaboration with customers to ensure that the instruments produced are precisely what the customer wants and can afford. RBR is a global leader in oceanographic instrumentation, providing competitive and innovative products to scientists and researchers worldwide.
Come join our team and help measure the blue planet!
Contact HR
RBR was recently honoured at the Best Ottawa Business awards with a 2016 Best Business trophy. The creative folks at Waterbridge Media put together this quick video about the company and our future. Take a look and then check out our open positions.
RBR endeavours to make our site accessible to any and all users. If you need assistance completing the application process, please contact us at +1 613-599-8900 x266 or at [email protected] This contact information is for accommodation requests only and cannot be used to inquire about the status of applications.
Don't see an open position that fits?
We're always looking for talented people, so feel free to send us your resume. If your background and experience suits our needs, a member of our team will be in touch. We look forward to hearing from you!
Contact HR
RBR creates instruments to measure the blue planet. From the ocean abyss to the polar ice cap, our sensors track water parameters – temperature, depth, salinity, dissolved gases, pH, and many others. With design and manufacturing centrally located in Ottawa, our team works in a fast-paced, dynamic atmosphere to serve customers from all corners of the globe.
RBR is growing rapidly, and is looking for a physical oceanographer to complement our team. As a customer-facing role within the research and development team at RBR, you will be responsible for "level two" support: queries and discussions that require in depth data analysis, expert product knowledge, and deployment suggestions.  In particular, understanding of physical oceanography, water quality measurements, and CTDs will be critical. Opportunities for science collaboration and fieldwork are also a part of the job, particularly for testing and evaluating new sensors and instruments.
Integrating our products with third-party and first-party platforms (Argo floats, autonomous surface vessels, wire guided profilers, gliders, etc.) is becoming increasingly important for RBR.  Becoming the resident expert in these integrations is a significant part of this role, specifically working with collaborating oceanographic scientists during development and evaluation.
The successful candidate will have:
Oceanographic or scientific/technical background, with broad deployment experience

Excellent written and verbal communications skills
Data analysis expertise, particularly for CTD processing (Matlab, R, python)
Extensive customer-facing experience
Willingness to travel occasionally (scientific meetings, trade shows, customer site visits) primarily within North America
As part of your application, we ask that you please prepare a cover letter that references RBR and why you feel you'd be a fit with us. We offer competitive salaries, generous holidays, a comprehensive health plan, a private RSP fund with matching contributions, and a very flexible work environment.
You'll have a great set of colleagues and the chance to make a difference to the future of the globe – come join us!
Contact HR
RBR makes great instrumentation for measuring the blue planet, but we want to make it greater. Want to help?
We have openings for three really experienced users (scientists, engineers, and technicians) to come and make a difference in our gear by collaborating with our in-house engineering and science team to improve the instrumentation! This would be a four, eight, or twelve month position based in Ottawa, Canada, depending on your availability.
We have a very collaborative atmosphere, where politics and silos don't exist. Ideas are based on their merit, we crave innovation, and we praise initiative. Getting it done is more important than a bright idea with nothing that follows up.
Projects cover a wide range: sensor physics, EM modelling, Argo data analysis, overall instrument design, mechanical/electronic/firmware creation, and system integration. Maybe you prefer prototyping algorithms for directional wave analysis from pressure sensor arrays, or sensor characterization for thermal inertia correction/salinity spiking reduction. The list could go on!
Applying here means you've got a track record of doing innovative work, either alone or in small teams. You are keenly interested and interesting. You want to learn, and have lots to teach.
We'd encourage you to work on whatever floats your boat – and if it results in something you build or something you publish, we'll celebrate with you. You'll have a great set of colleagues and the chance to make a difference to the future of the globe – come join us!
Contact HR