July 17, 2018 – Haikou, China
RBR, a leading manufacturer of CTDs and other high-precision oceanographic instrumentation, has signed a Letter of Intent to develop a collaboration with the Chinese National Centre of Ocean Standards and Metrology (NCOSM) in a ceremony held in Haikou, China. These documents mark the start of an official relationship to certify NCOSM as an RBR-authorized calibration facility to better support our valued customers and research programs in China. The formal collaboration will include an exchange of technical staff for training and a regular inter-comparison of calibration processes and results.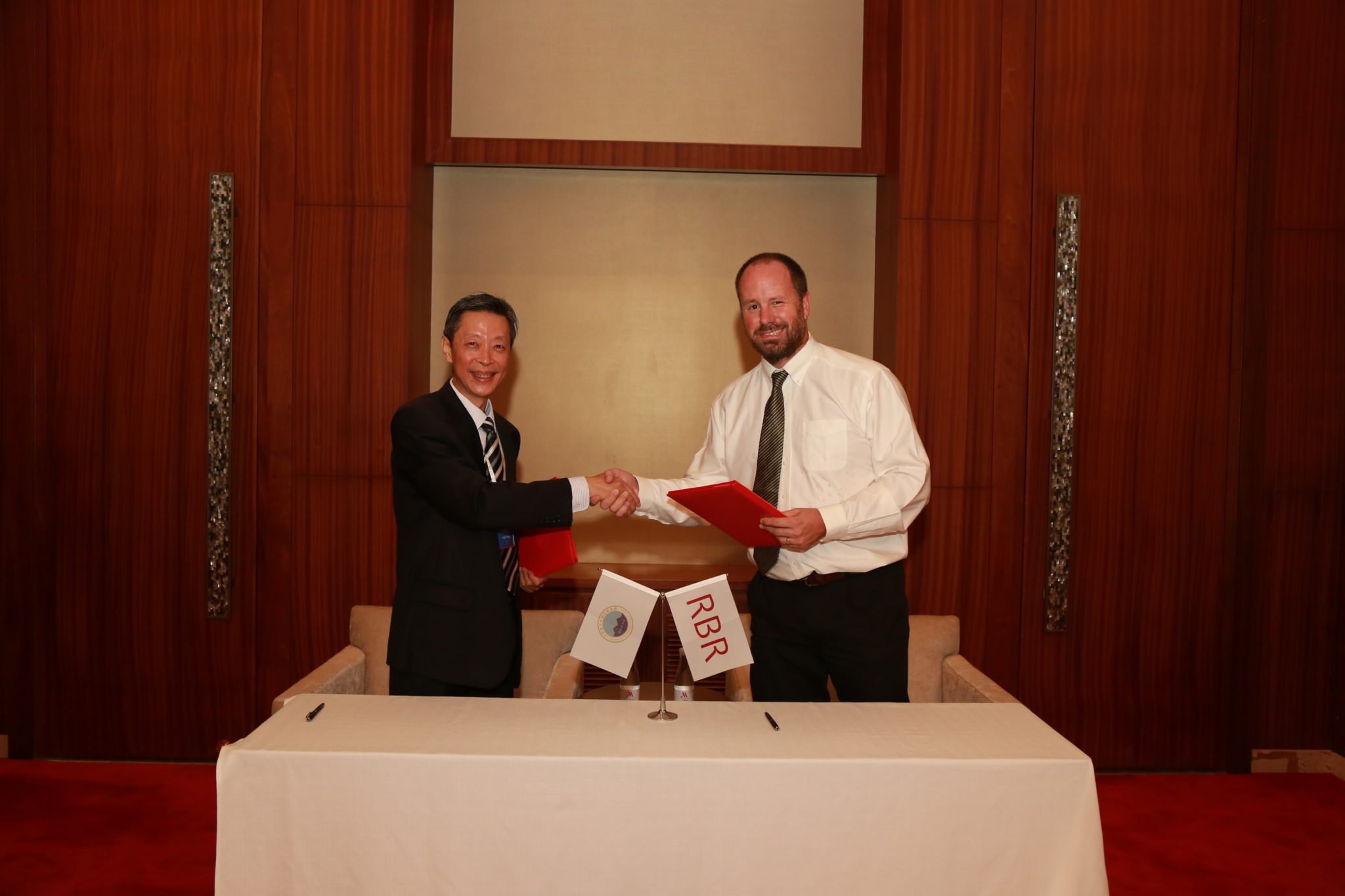 Dr. Greg Johnson, on behalf of RBR Ltd, said "I am delighted that we have reached this level in our relationship with NCOSM.  We have worked together for many years, but see this formalisation as important nonetheless, and look forward to accelerated progress."
Dr. Yao Yong, on behalf of NCOSM, stated "RBR is a globally recognized manufacturer of oceanographic instrumentation and has established a good relationship with NCOSN for many years. We plan to use this LOI as an opportunity to strengthen cooperation and promote mutual recognition. We shall work together to improve the quality of marine instrumentation and to serve the global marine community."
For more information, please contact info@rbr-global.com.