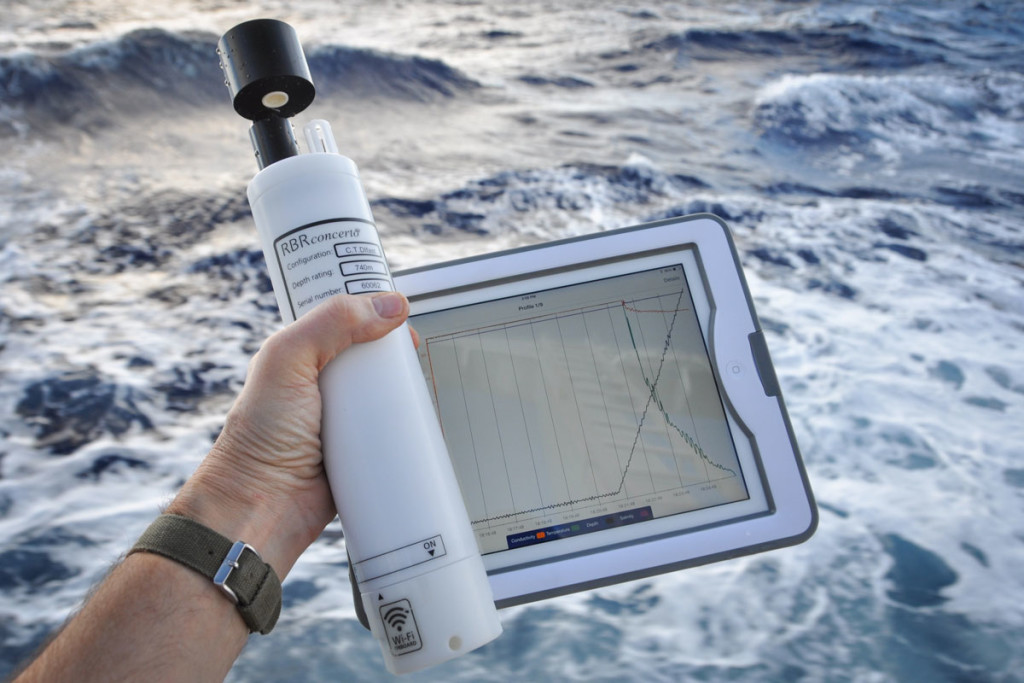 WiFi
Unleash your CTD – RBR's WiFi module and the Ruskin app for iOS or Android make it easy to connect to your logger, schedule, download, display, and sync your dataset back to the office via Dropbox. Each cast is tagged with the GPS position from your device at the time of download.
You can also use WiFi with Ruskin on Mac or PC.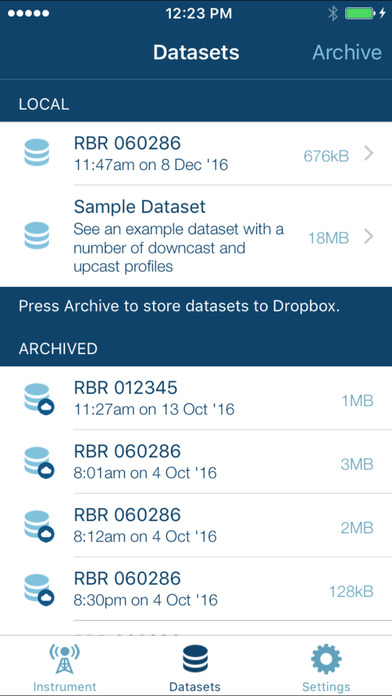 The main features include:
More than 50m signal range
Ruskin for iPhone and iPad available in the Apple App Store
Optimized for CTD profiling
WiFi twist activation
Automatic power management – WiFi disabled when in the water
Individual profile display in Ruskin for iOS
NEW location services simplifies data collection – tag the location of your CTD profile automatically on download using your mobile devices GPS
Twist activation
Grab the endcap of the instrument and rotate 90 degrees. The logger vibrates to let you know it is now sampling. The clear label makes the process intuitive, and zero training is necessary for successful deployments.
The main features include:
Clear ON and OFF labels
Vibration feedback gives confidence everything is working, even through gloves or in noisy environments
Only a sampling rate is needed to configure the instrument