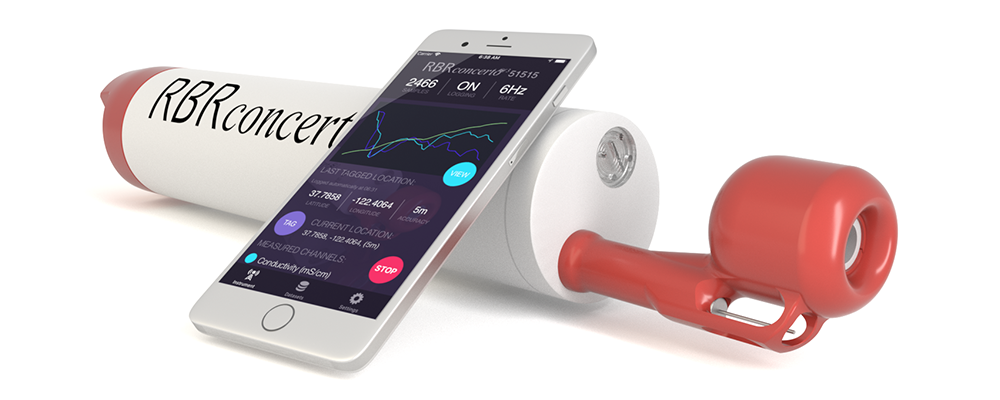 Wi-Fi
Unleash your CTD – RBR's Wi-Fi module and the Ruskin app for iOS or Android make it easy to connect to your logger, schedule, download, display, and sync your dataset back to the office. Each cast is tagged with the GPS position from your device at the time of download.
You can also use Wi-Fi with Ruskin on Mac or PC.
Wi-Fi with a Twist
Grab the endcap of the instrument and rotate 90 degrees. The logger vibrates to let you know it is now sampling. The clear label makes the process intuitive, and zero training is necessary for successful deployments.
Features:
Ruskin Mobile apps available for iOS and Android
Wirelessly configure the instrument and download data.
Share your datasets via AirDrop, Dropbox, email, iCloud Drive and more
View charts of your CTD data plotted by time or by depth
NEW location services simplifies data collection – tag the location of your CTD profile automatically on download using your mobile device's GPS
Automatic power management – Wi-Fi disabled when in the water