*The standard product lead time is 3-6 weeks, depending on configuration.
Contact
RBR to learn more and ask about expedite delivery options.*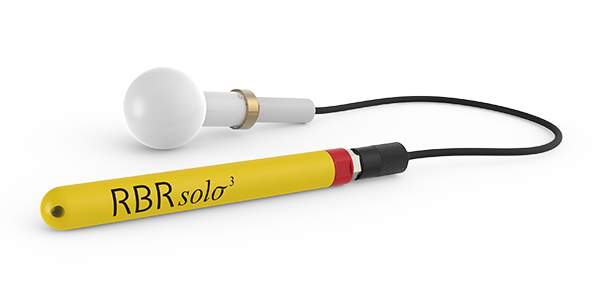 RBRsolo³ DO, Tu, or PAR | Single Channel Loggers
Our most compact, lightweight, and versatile dissolved oxygen, turbidity, and PAR loggers.
Any AA battery
Standard sampling up to 2Hz for DO & PAR, and optionally up to 32Hz
USB-C download
Cabled RBRcoda³ variant available
Download Datasheet
Whether moored, towed, or profiling, the RBR
solo
³ DO, Tu, and PAR instruments are easy to configure for your optimal sampling regime.
Small and streamlined for towing or profiling
Flexible measurement schedules
Dataset export to MatlabTM, ExcelTM, or text files for easy post-processing