*The standard product lead time is 3-6 weeks, depending on configuration.
Contact
RBR to learn more and ask about expedite delivery options.*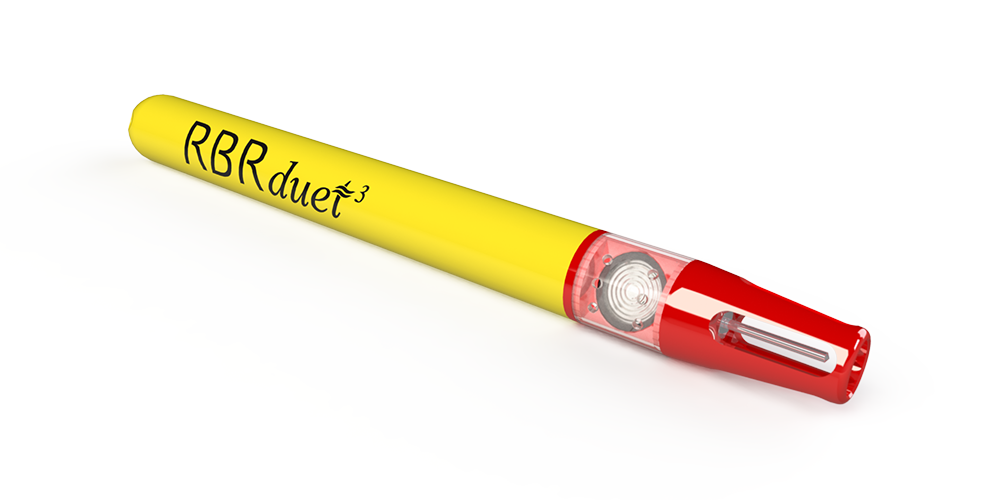 Introducing RBR's smallest temperature and depth logger, the RBR
duet
³ T.D. Its small compact size is so versatile that it lends itself to various applications from mooring, bore holes, profiling, or towed arrays. The RBR
duet
³ T.D is the next generation of RBR's proven self-contained small submersible temperature recorder; the TDR-2050. This two channel submersible temperature and depth logger is ideal for long term deployments, harsh environments or anywhere where size is a concern. While smaller in size to the TDR-2050 or the RBR
duo
³ T.D, the RBR
duet
³ uses a completely new architecture resulting in less power consumption, more memory capacity, and faster download speeds.
The RBRduet³ T.D is calibrated to an accuracy of ±0.002ºC (ITS-90 and NIST traceable standards) and and accuracy of 0.05% full scale for pressure (between -5ºC and 35ºC). The standard thermistor has a time constant of approximately 1.0 seconds.
The RBRduet³ T.D has a measurement range of -5ºC to +35ºC in its standard calibration. However, it can be calibrated from -40ºC to +50ºC. Contact RBR about your particular measurement range. There are a number of pressure (depth) rating options from 20 dbar to 10,000dbar.