*The standard product lead time is 3-6 weeks, depending on configuration.
Contact
RBR to learn more and ask about expedite delivery options.*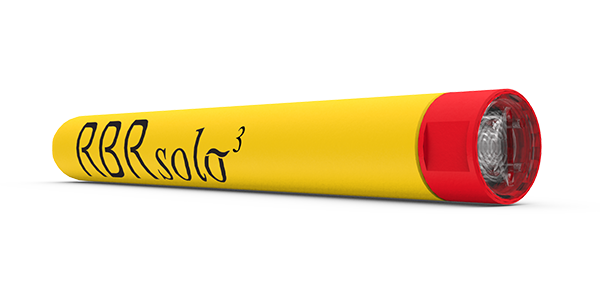 RBRsolo³ D | Depth Logger
Our most compact, lightweight, and versatile single depth channel logger.
Any AA battery
Standard sampling up to 2Hz, optionally up to 32Hz
Up to 60M readings
USB-C download
Cabled RBRcoda³ variant available
Depths up to 1,700m, or up to 10,000m (RBRsolo³ D|deep)
Optional tide & wave configurations available
Download Datasheet
Whether moored, towed, or profiling, the RBR
solo
³ D is easy to configure for your optimal sampling regime.
Small and streamlined for towing or profiling
Flexible measurement schedules
Dataset export to MatlabTM, ExcelTM, or text files for easy post-processing