Wave-powered profiling
RBR is pleased to offer the Del Mar Oceanographic (DMO) Wirewalker, a wave-powered profiling system where mechanical, sensing, and communication elements are all tightly integrated.
The DMO Wirewalker can be configured with up to ten channels of data, using either the RBRconcerto or RBRmaestro instruments. Add the RBRfermata battery canister to extend deployments by a factor of 20 and provide power for inductive telemetry to the surface.
Our RBRcervello data controller can be mounted on the surface buoy and will retrieve realtime data via an inductive link. Data is stored onboard and can be transmitted anywhere in the world via Iridium or GSM link.
Moored or free-floating, the Wirewalker is uniquely customizable without complicated ballasting. Durable but simple construction also means easy deployment from a tiny skiff or a large research vessel.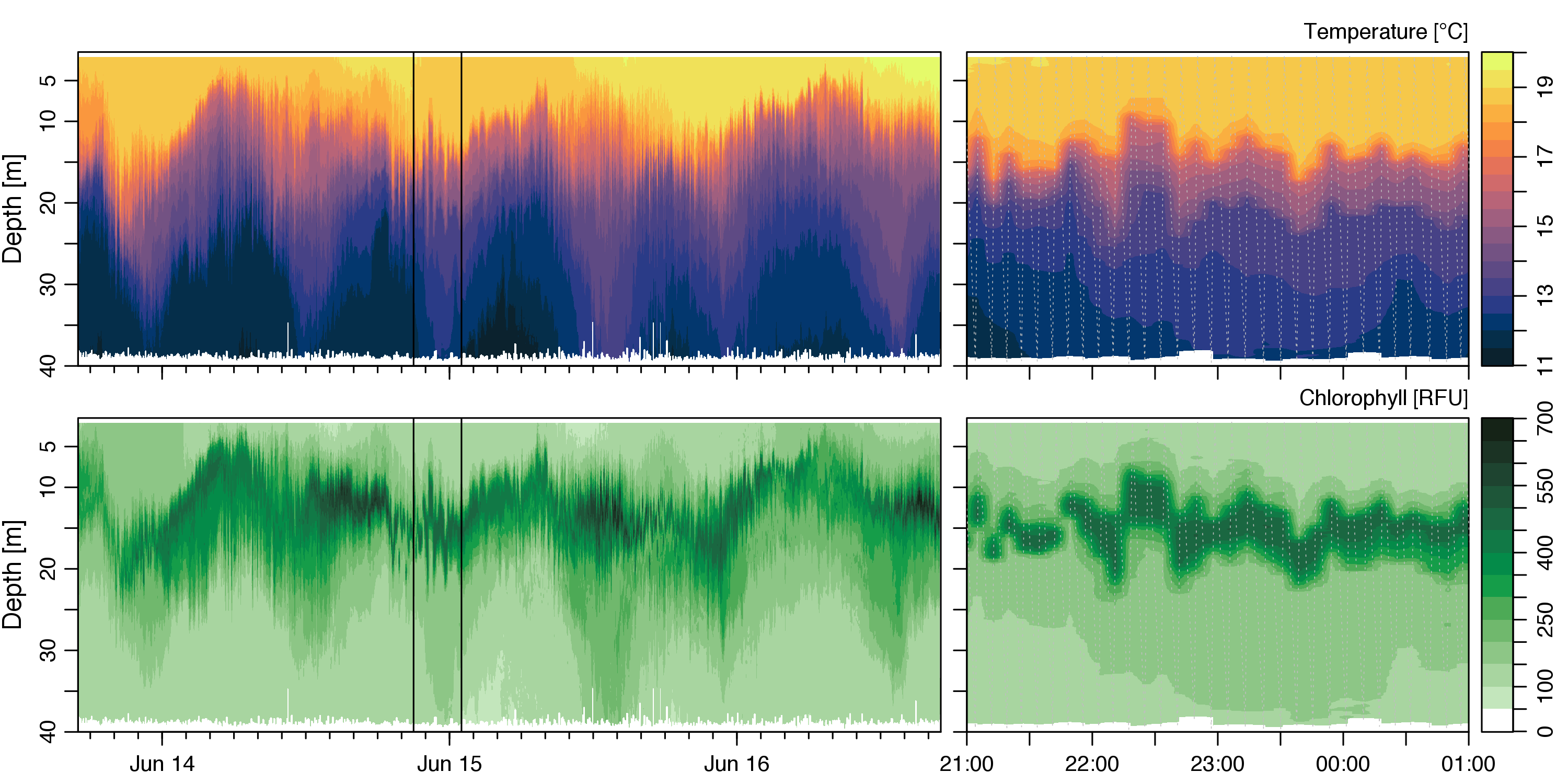 Up to 1000m depth profiling.
Custom sensor configuration with RBRmaestro and RBRconcerto for up to 10 channels of data.
Extendable deployments with the RBRfermata battery canister.
Available inductive link modem and data controller for realtime data retrieval.
Tough construction for deployments from Lake Superior to the Southern Ocean.
Wirewalker
Dimensions (buoy)
~900 (h) x ⌀740 mm
Dimensions (profiler)
~1600 (h) x 600 (w) x 165 (d) mm
Weight (profiler)
~20kg in air (empty)
Depth rating
up to 1000m
RBRcervello
Height (GSM/Iridium)
~820mm/~1030mm
Diameter
~235mm
Weight
~20kg including batteries
Power
2x alkaline D cell packs (1.2kWh total)
Maximum Channels
10
Positioning
GPS
RBRfermata
Height
658mm
Diameter
140mm
Weight
~15kg (including batteries)
Power
56 alkaline D cell packs
Depth Rating
750m
Capacity
1kWh (alkaline), temperature dependent
Material
POM with SS-316 hardware